An overview of Fabric of Freedom produced by Katy Clune.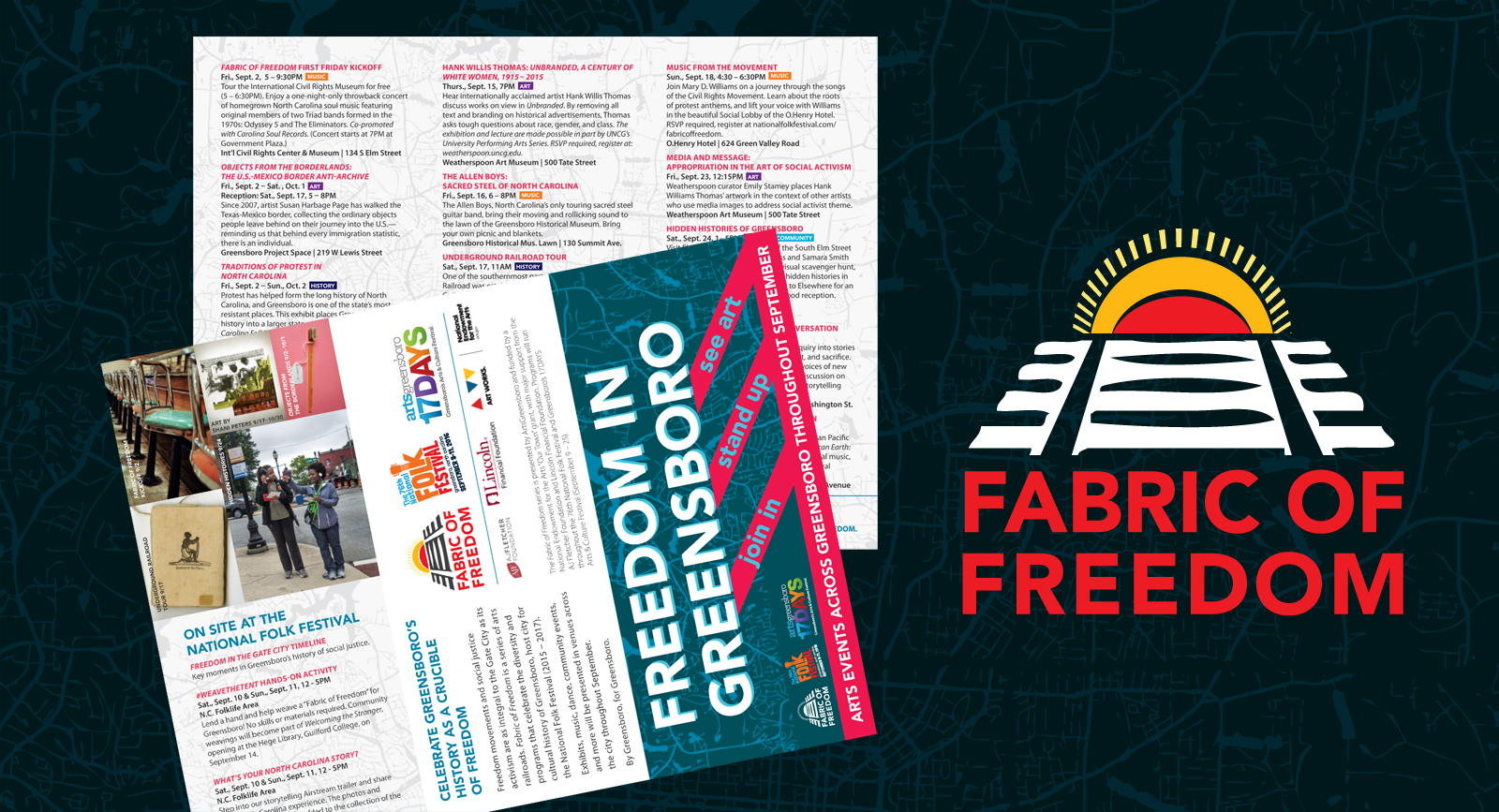 Brochure and logo design for Fabric of Freedom.
Asian-Pacific American Family Celebration, Greensboro Historical Museum. Photo courtesy GHM.
Hidden Histories, Elsewhere. Photo courtesy Elsewhere.
Odyssey 5, a NC-grown soul band, at the Fabric of Freedom kick-off concert.
The Eliminators 2 at the International Civil Rights Museum and Center.
Activist April Parker at the "Greensboro is Our Home" storytelling session.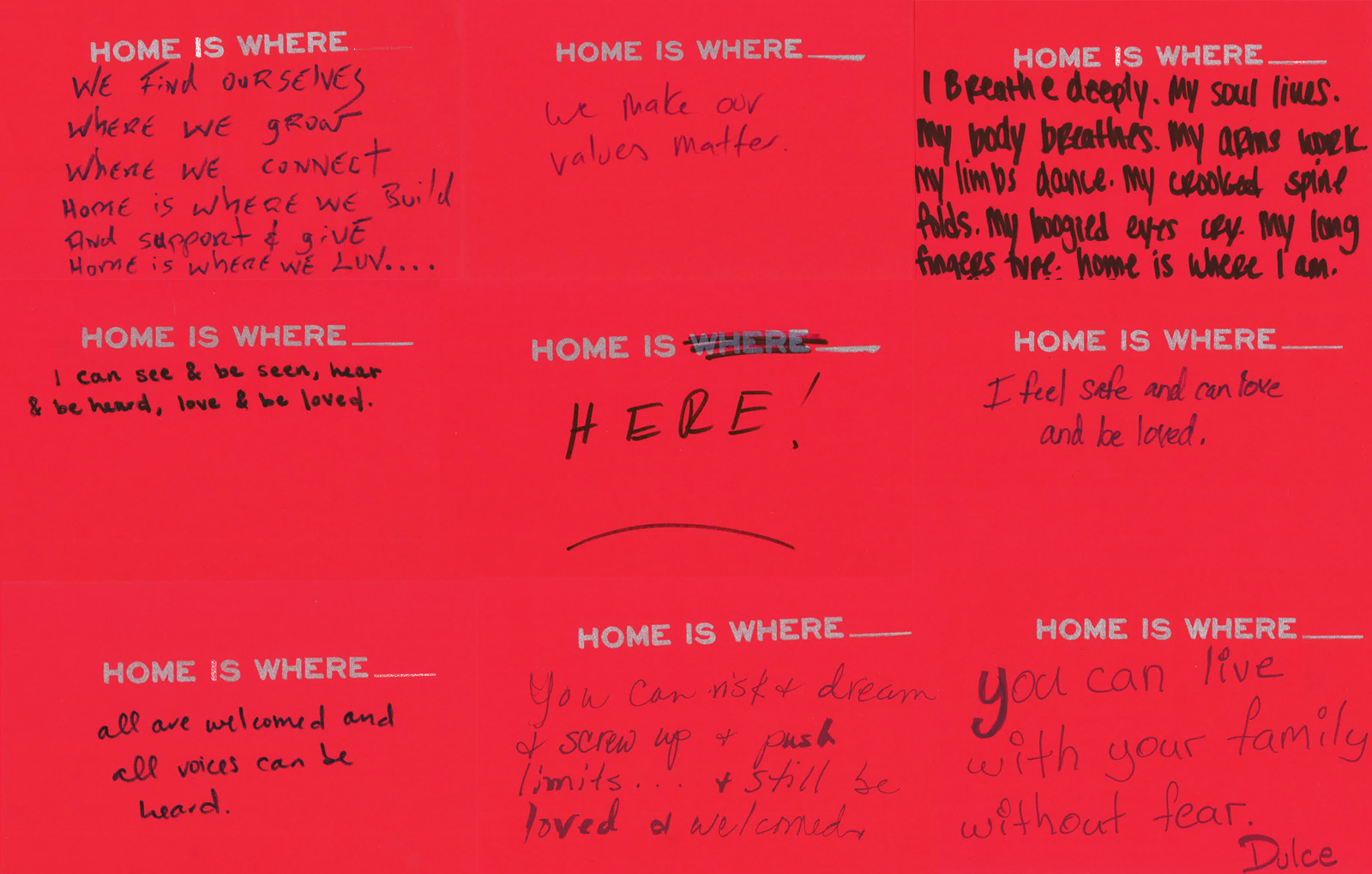 "Home is Where____________" prompt cards and responses.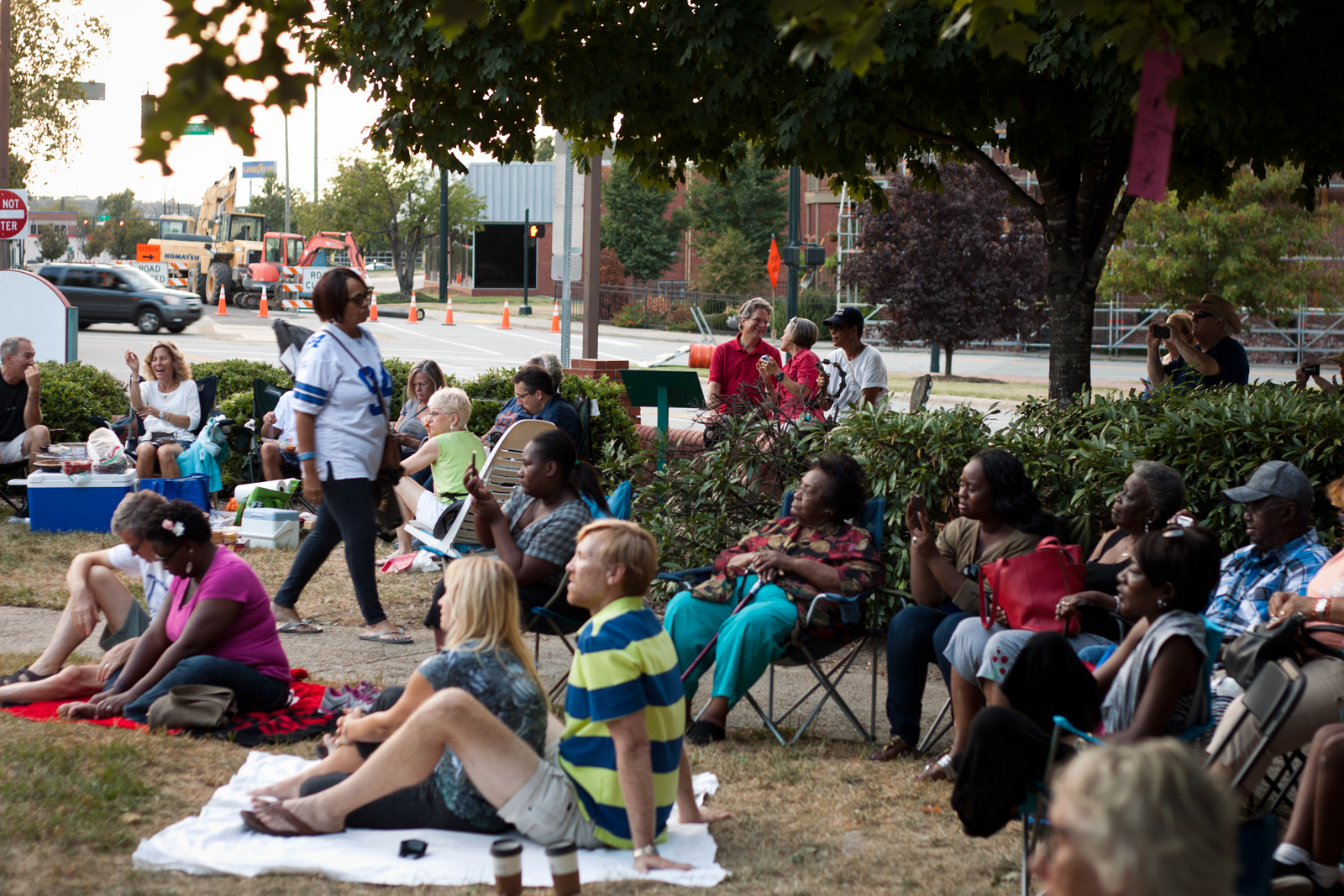 Fabric of Freedom events drew diverse crowds to venues across Greensboro.
Sacred steel guitarist DaShawn Hickman.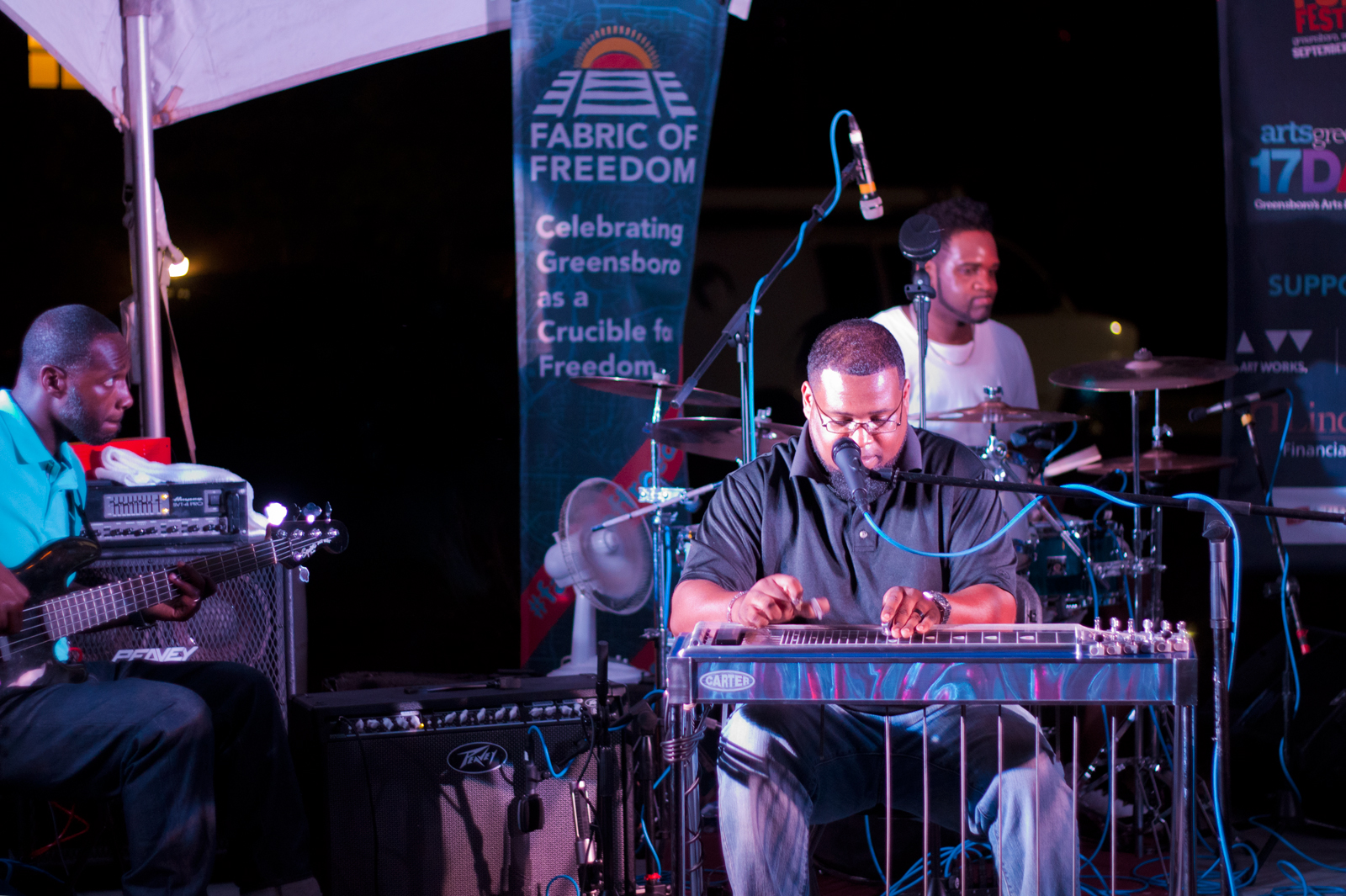 DaShawn Hickman and the Allen Boys, Greensboro Historical Museum.
Peace and Restoration for Self-Determination by artist Shani Peters at Bennett College.
Objects from the Borderlands by artist Susan Harbage Page at Greensboro Project Space.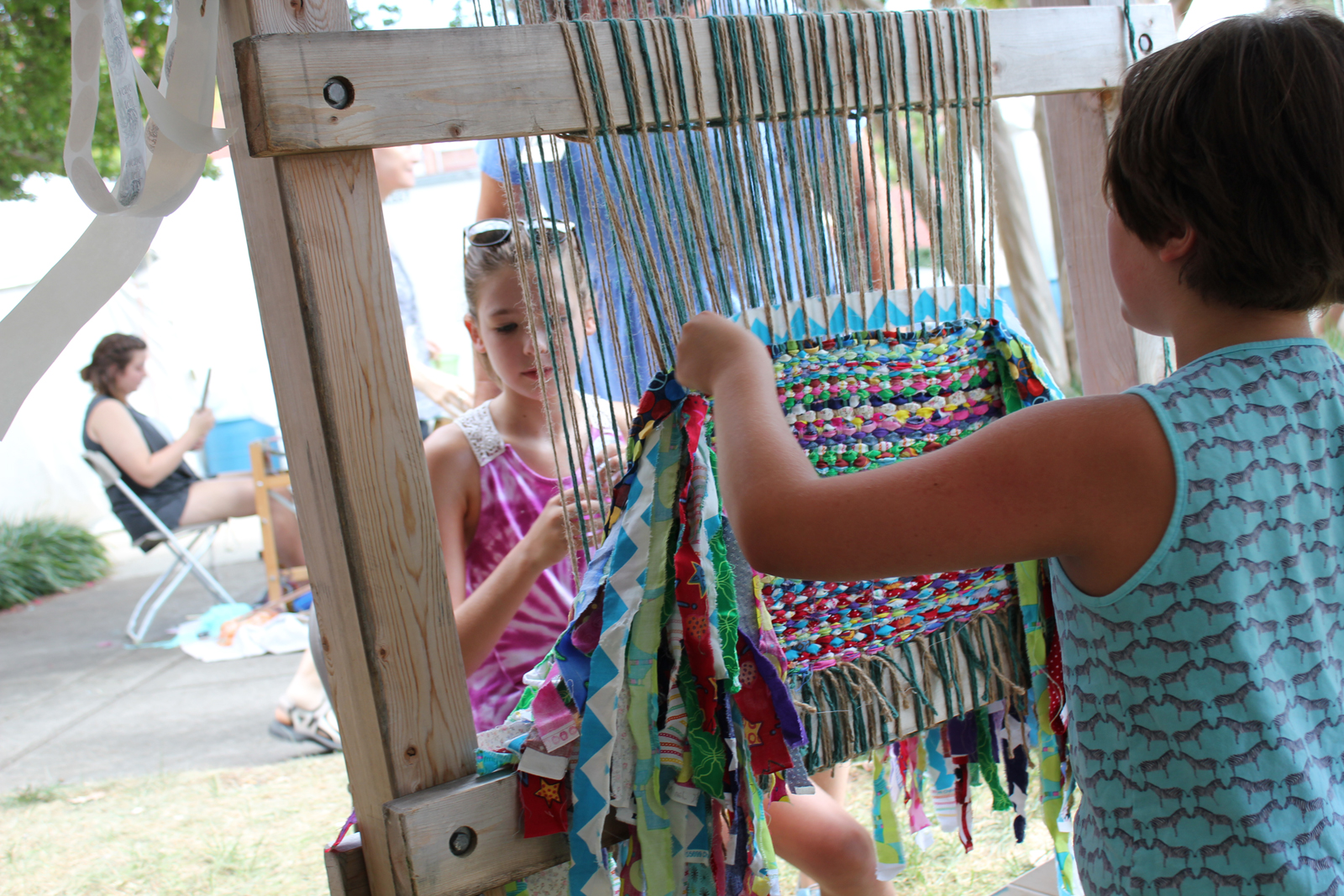 National Folk Festival visitors help "weave the tent" with artist Jo Israelson for her Welcoming the Stranger project.
"What's your North Carolina Story?" micro oral history Airstream.
Example portraits from this oral history project.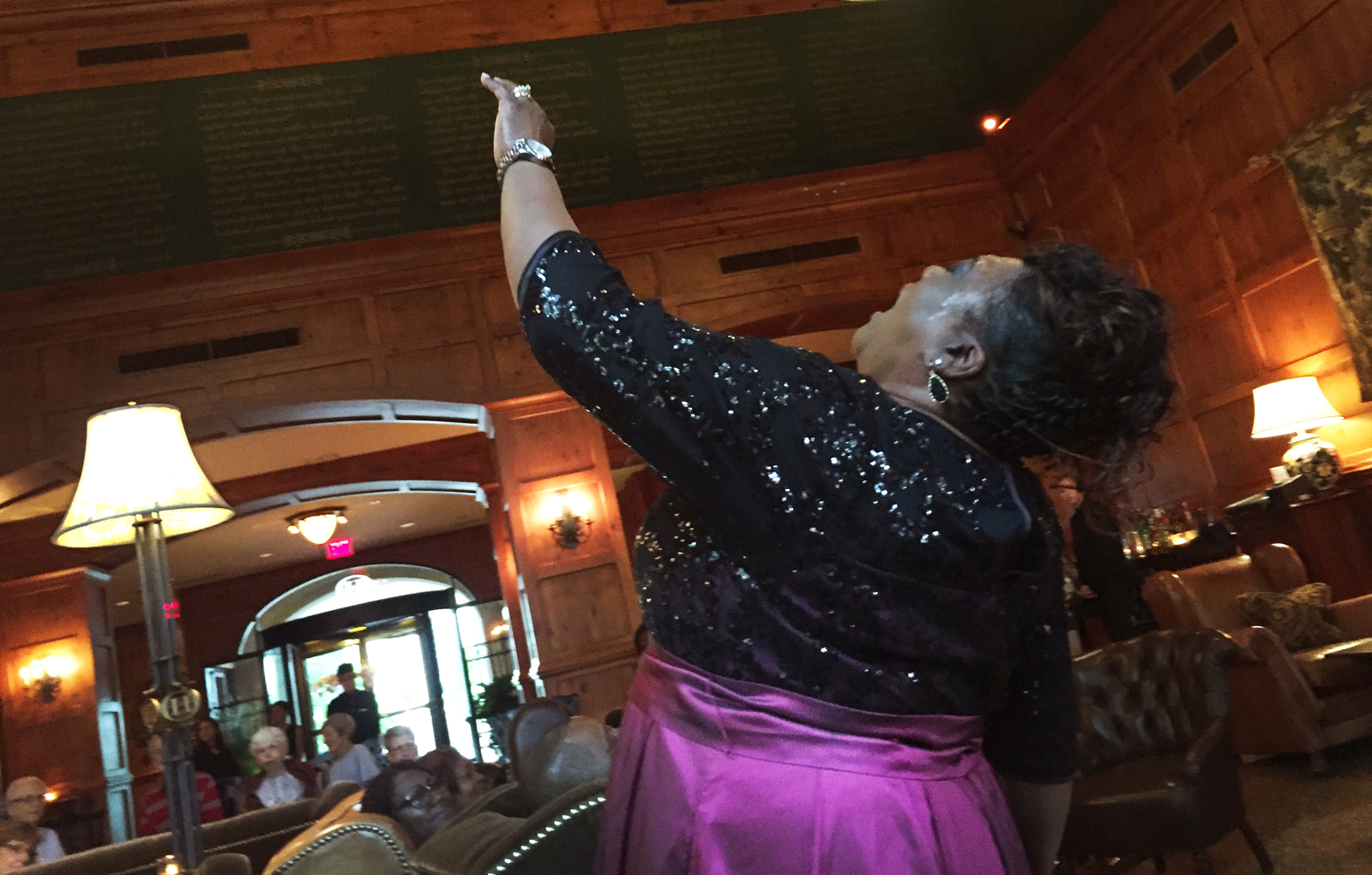 Gospel singer Mary D. Williams performs at the O.Henry Hotel.
Lewis Brandon, III, community historian at the Beloved Community Center.
Traditions of Protest in North Carolina, exhibition by the North Carolina Folklore Society.